Mipa
Design
THE EVOLUTION OF ART, STYLE, TECHNIQUE, AND INNOVATION.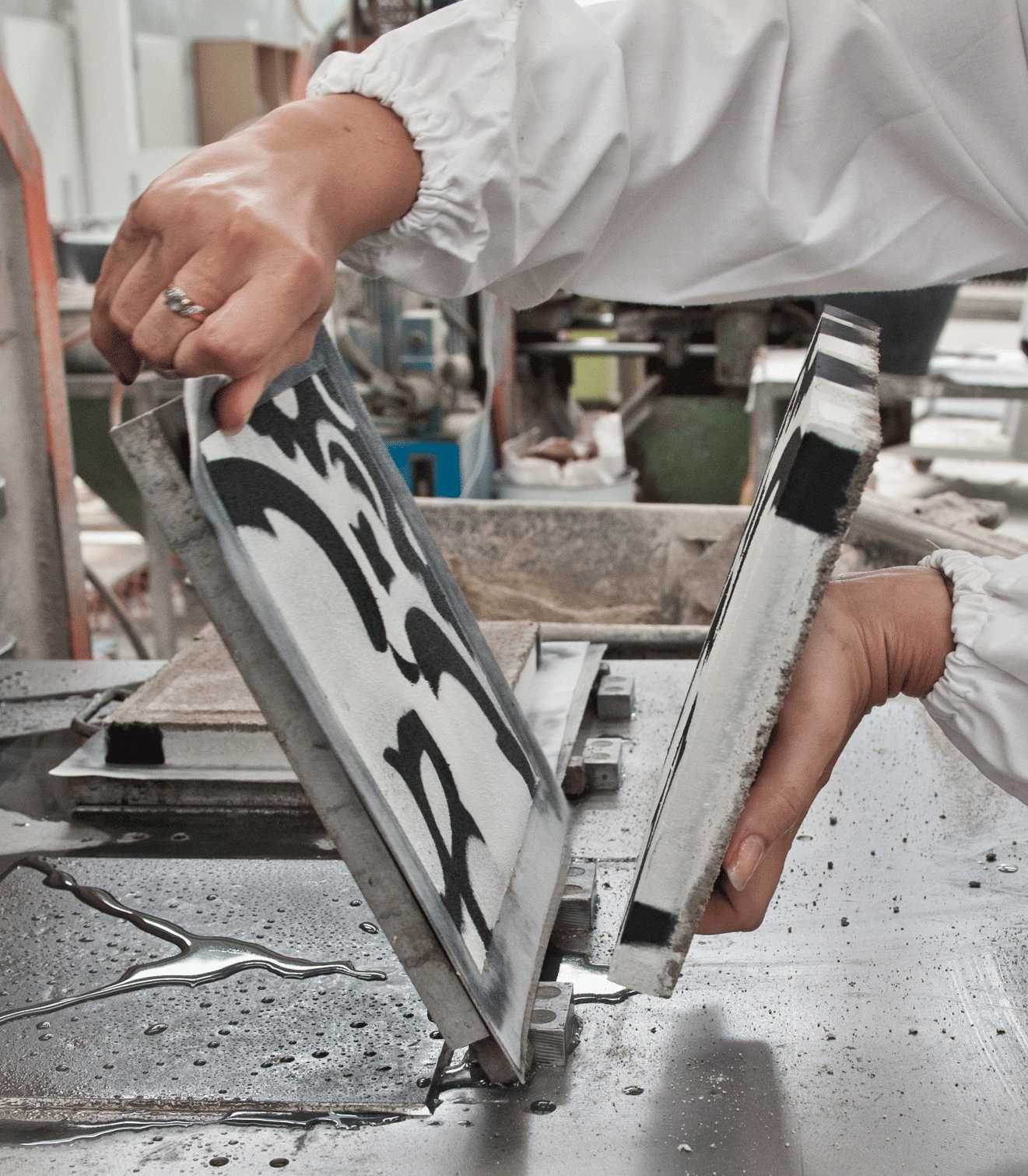 MIPA has started a revolution by transforming marble grit tiles into a superb material to create a unique and contemporary architectural style.
MIPA (Manifattura Italiana Pavimenti Artistici) focuses on research and technological innovation to create finely crafted products from marble grit, a natural and environmentally-friendly material. MIPA surfaces combine resistance and uniqueness, creating an unrivalled architectural product with a strong identity.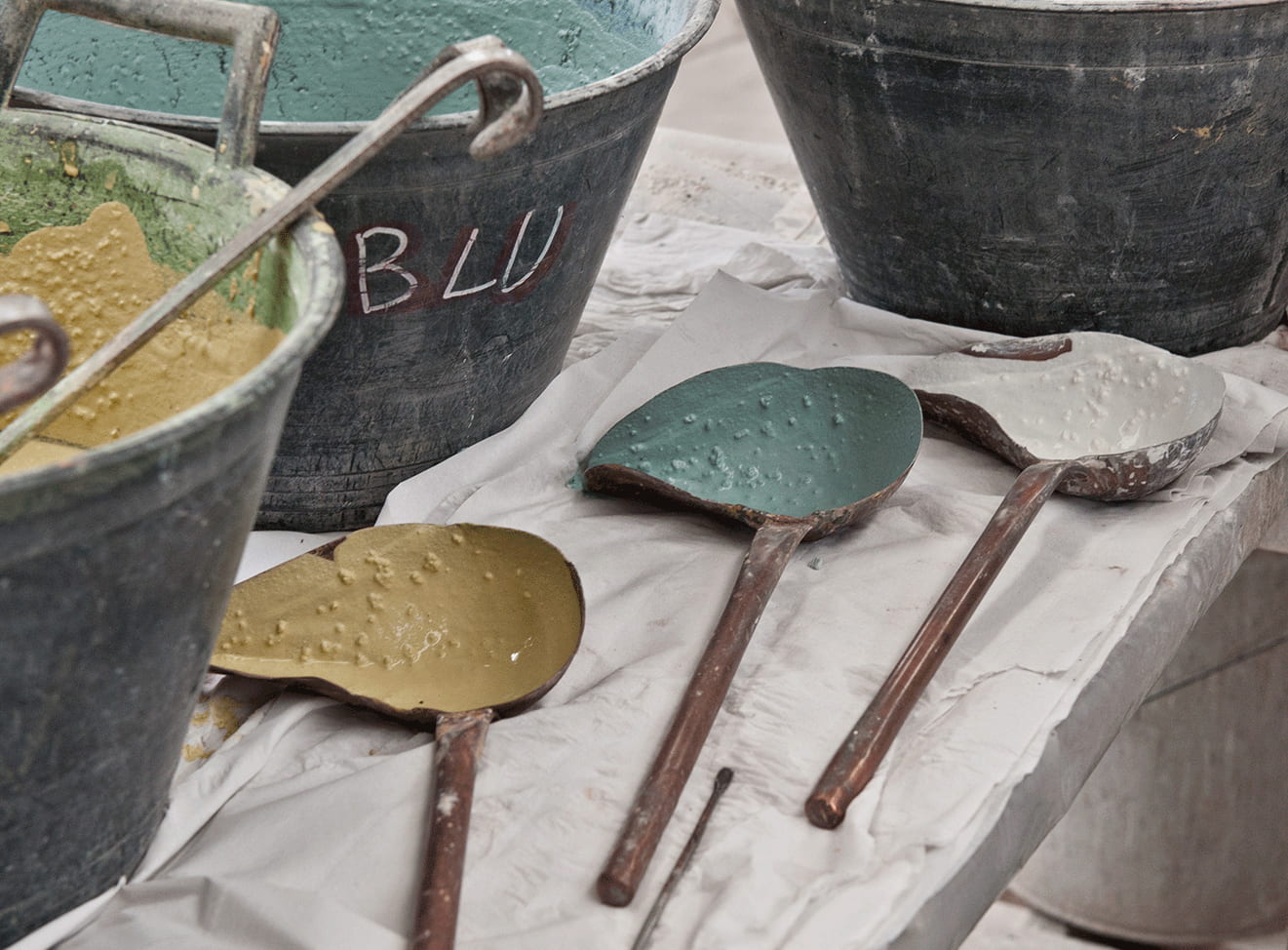 Marble chip tiles are made with natural components, such as marble powder and grains, white concrete, natural oxide. MIPA products are entirely made in Italy.
The marble chip tiles' production process considerably reduces porosity and absorption while increasing mechanical and physical performance. The result is a marble chip tile that is only 11 mm thick, something unimaginable a few years ago.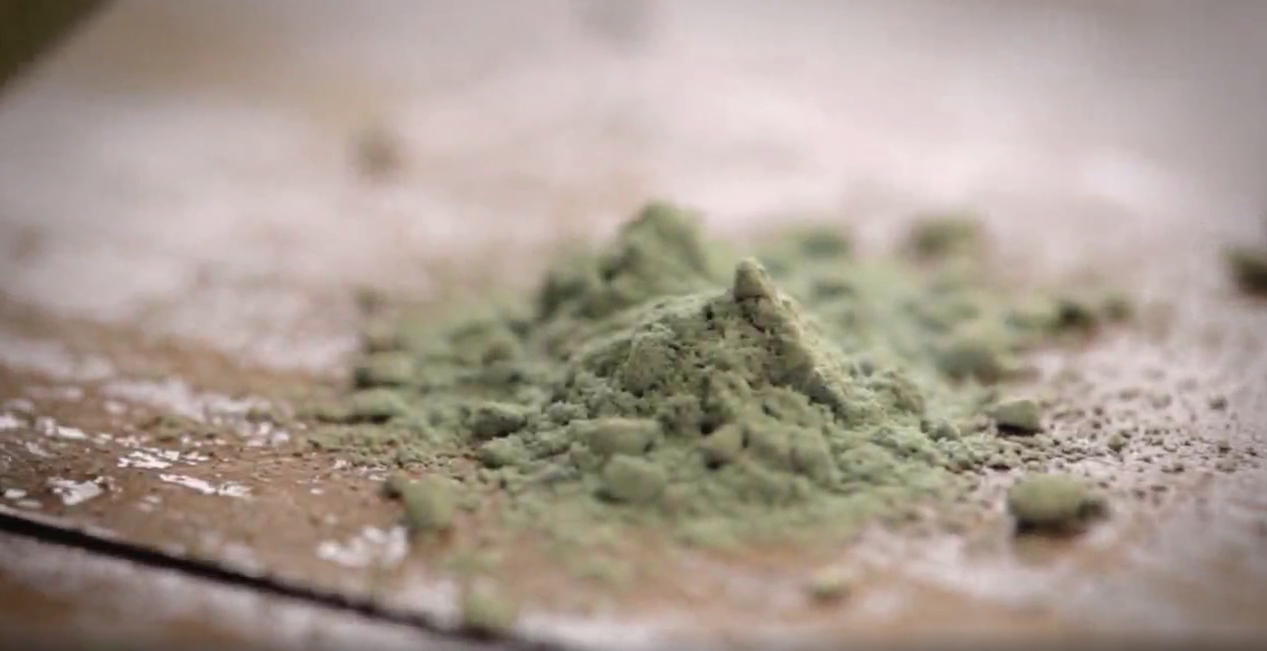 High quality and performance have allowed MIPA to meet the requirements of an ever-evolving market and attract eminent personalities of the design and architectural sectors.
The first step of the production process consists in selecting the best elements to obtain the best performance and aesthetics. An essential operation to get the most out of the material in terms of technical performance and aesthetic value.
The mixture's formula depends on the binder – high-performing white concrete – the water/concrete ratio, and characteristics of the marble used. MIPA's mixture is first blended with special mixers used in the pharmaceutical industry. Then it's poured into moulds, vibrated at an adequate frequency, and compacted at high pressure. After removing excess water and air by means of state-of-the-art technologies, the mixture is cured in temperature- and humidity-controlled chambers.
Designers Stefano Maffei, Venanzio Arquilla and Barbara Parini (M+A+P DESIGNstudio) and Laura Renna have given marble chip tiles a unique, innovative and contemporary twist. Their projects help explore marble chip tiles' potential through formal and creative characterisation and state-of-the-art technology (e.g., pixelate technology and surface decoration). The result is a modern yet classic product.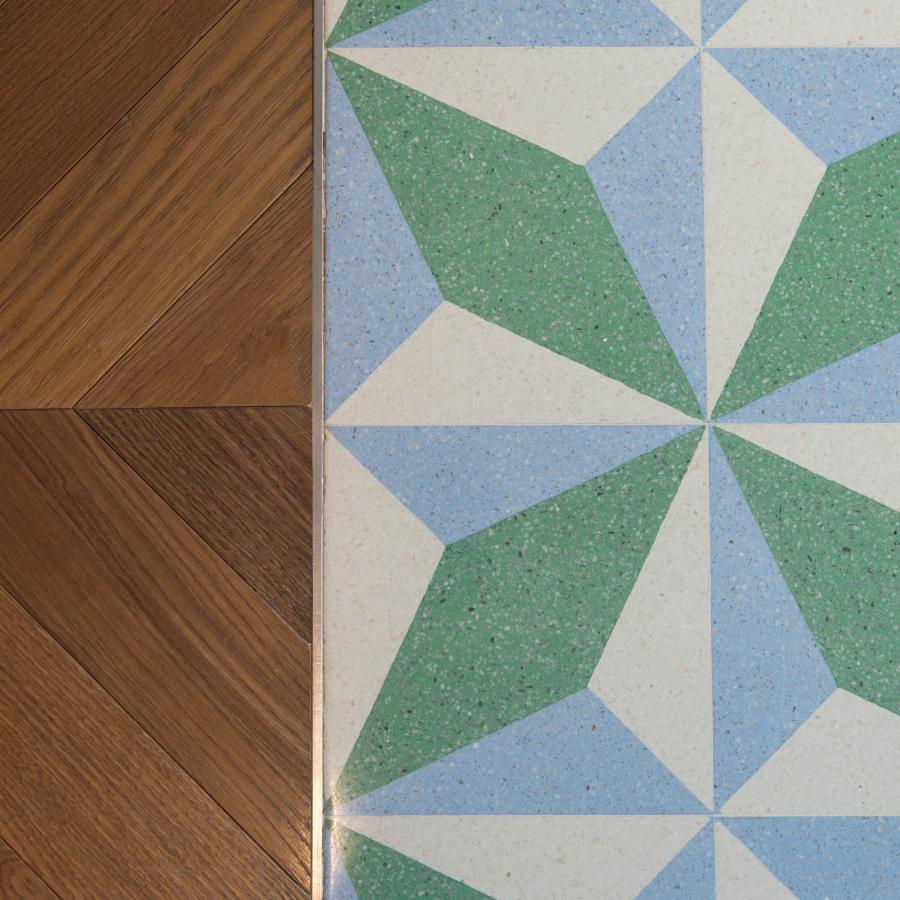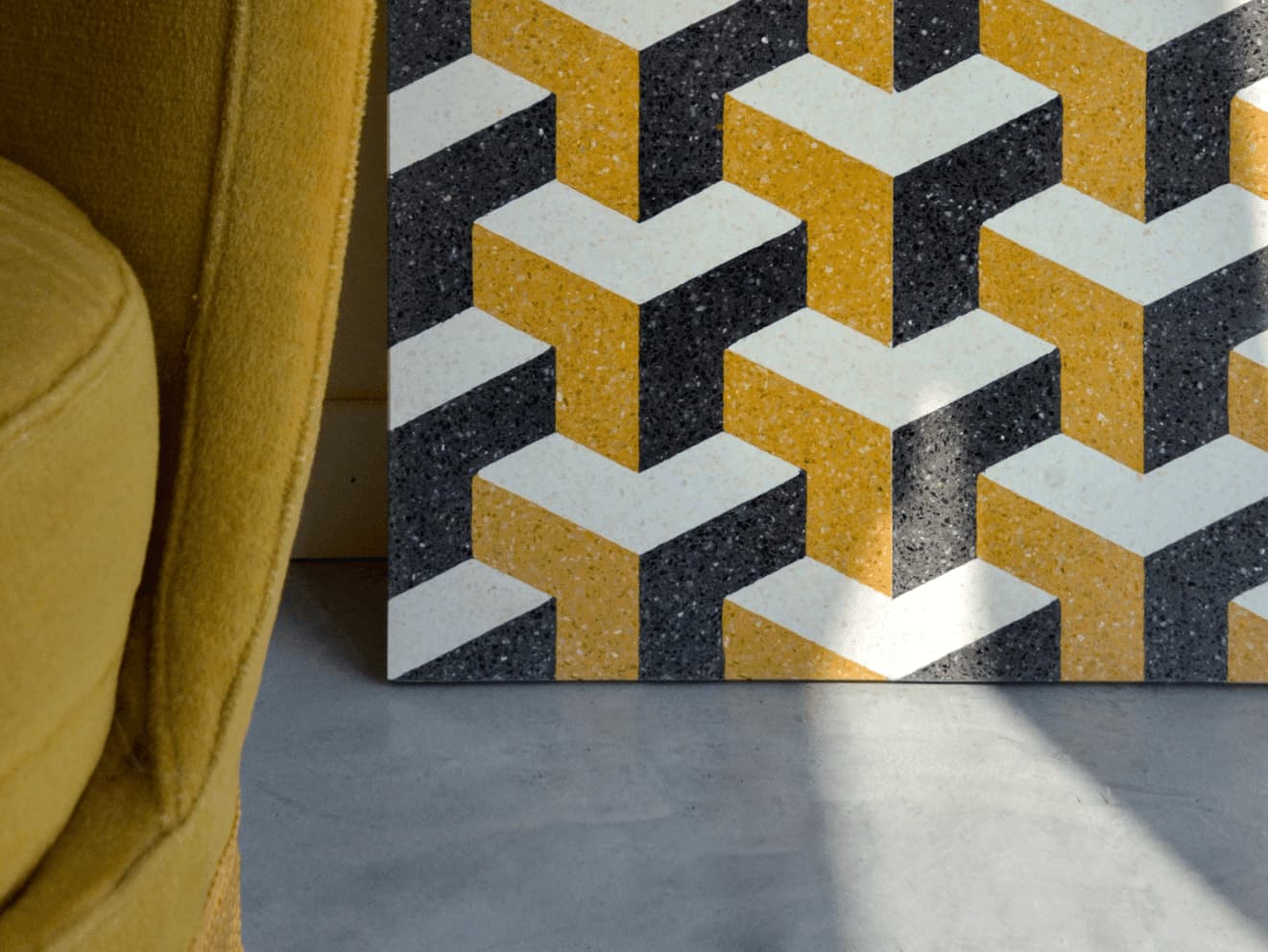 Uninterrupted marble chip flooring
Research and technological innovation have allowed MIPA to make marble grit tiles a timeless element of contemporary settings, going beyond the concept of style.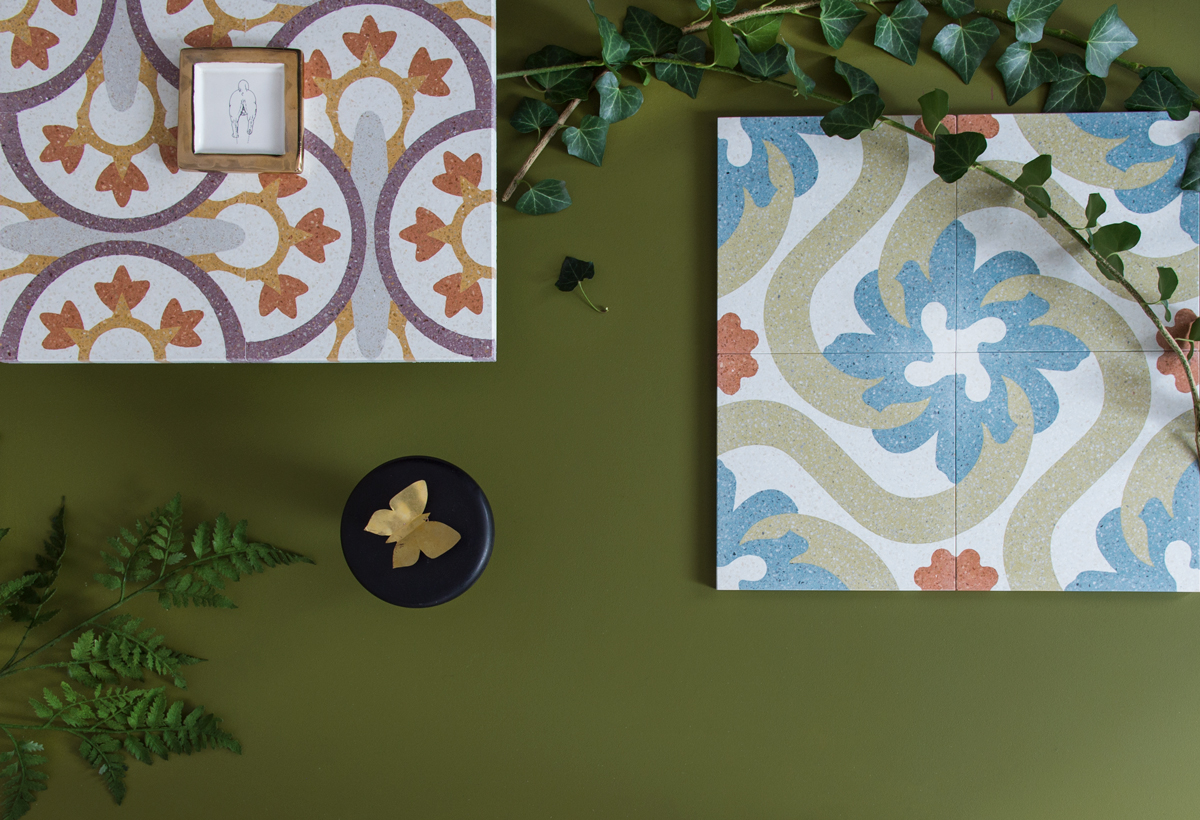 Green Nature
Marble chip tiles' formula makes them an environmentally-friendly solution. These tiles are made using only fine, indestructible, reused materials mixed using near-zero impact production techniques.