The process
MIPA products are entirely made in Italy.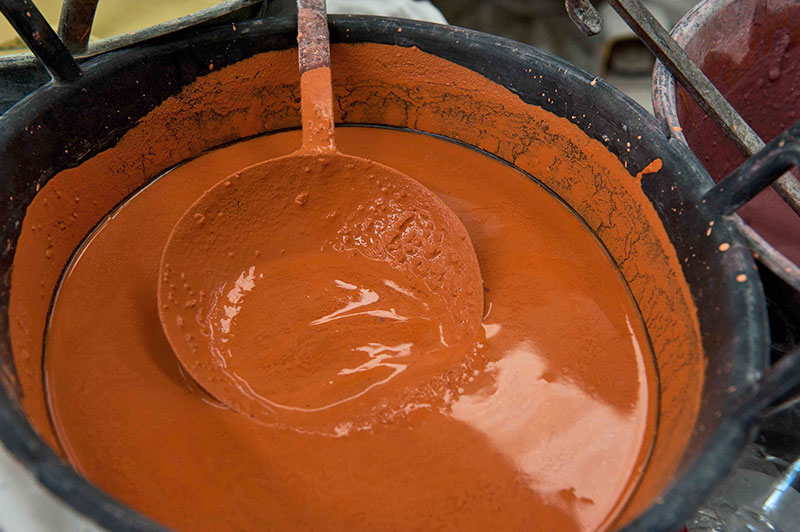 Natural raw materials and environmentally-friendly processing produce unique top-performance handicrafts products with high tech-contents fully produced in Italy.
It is a new and exclusive dimension, an original and distinctive vision that turns marble Graniglia tiles into design products enriching and enhancing any environment. All ingredients are natural: marble granules and chips, white cement, natural oxides.
Mipa's role is to merely select those ingredients and the selection process is both difficult and crucial and absolutely necessary to ensure the highest aesthetic and performance standards. The formulation of the body mix is achieved by the choice of bonding agents (top-quality white cement), the water-cement ratio and the inert characteristics of marble.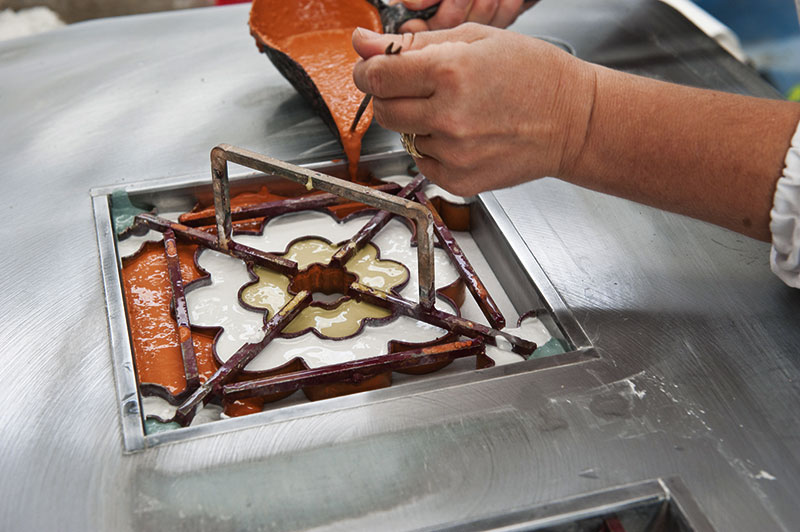 The Mipa body mix is at first mixed using devices adapted from the pharmaceutical industry, then it is vibrated at a predetermined frequency, compacted using high pressure and then, and most importantly, all excess water and air is removed using highly advanced technological processes. It is then seasoned in special cells with temperature and humidity numerical control. The removal of water and air markedly reduces the porosity and as a result Marble Terrazzo tiles are more resistant to staining and marking.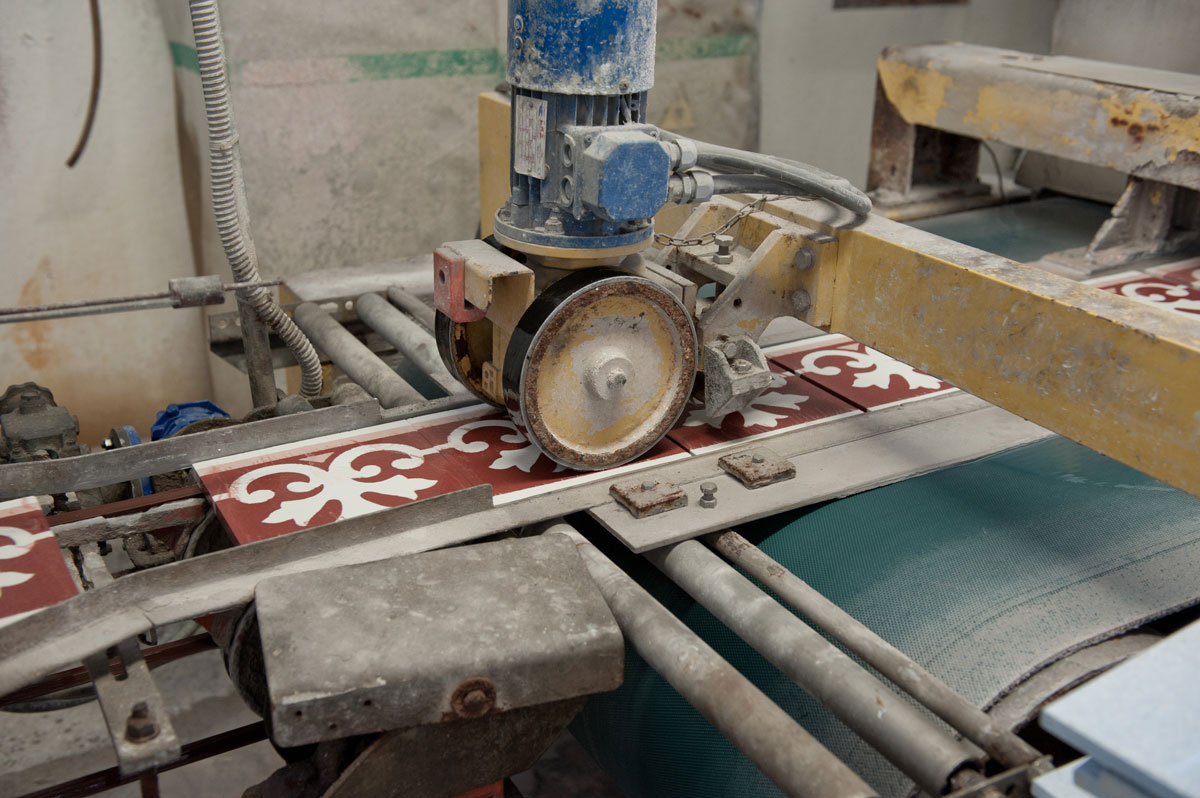 The same process increases enormously the mechanical-physical performance and allows for the formation of tiles with a thickness of 11 mm – a thickness that until a few years ago was considered impossible. As a result the range of applications for Marble Terrazzo tiles has been notably expanded.  At Mipa we are committed to the journey that we have undertaken – a journey that seeks to exalt, through design and production techniques, the Graniglia culture. Alongside this original concept we are committed to offering new forms and designs that one by one will reveal the enormous aesthetic potential and previously unseen versatility of a product that will enhance our daily lives.