Coffee & Tobacco, Naples
primo.atelier studio
commercial exercise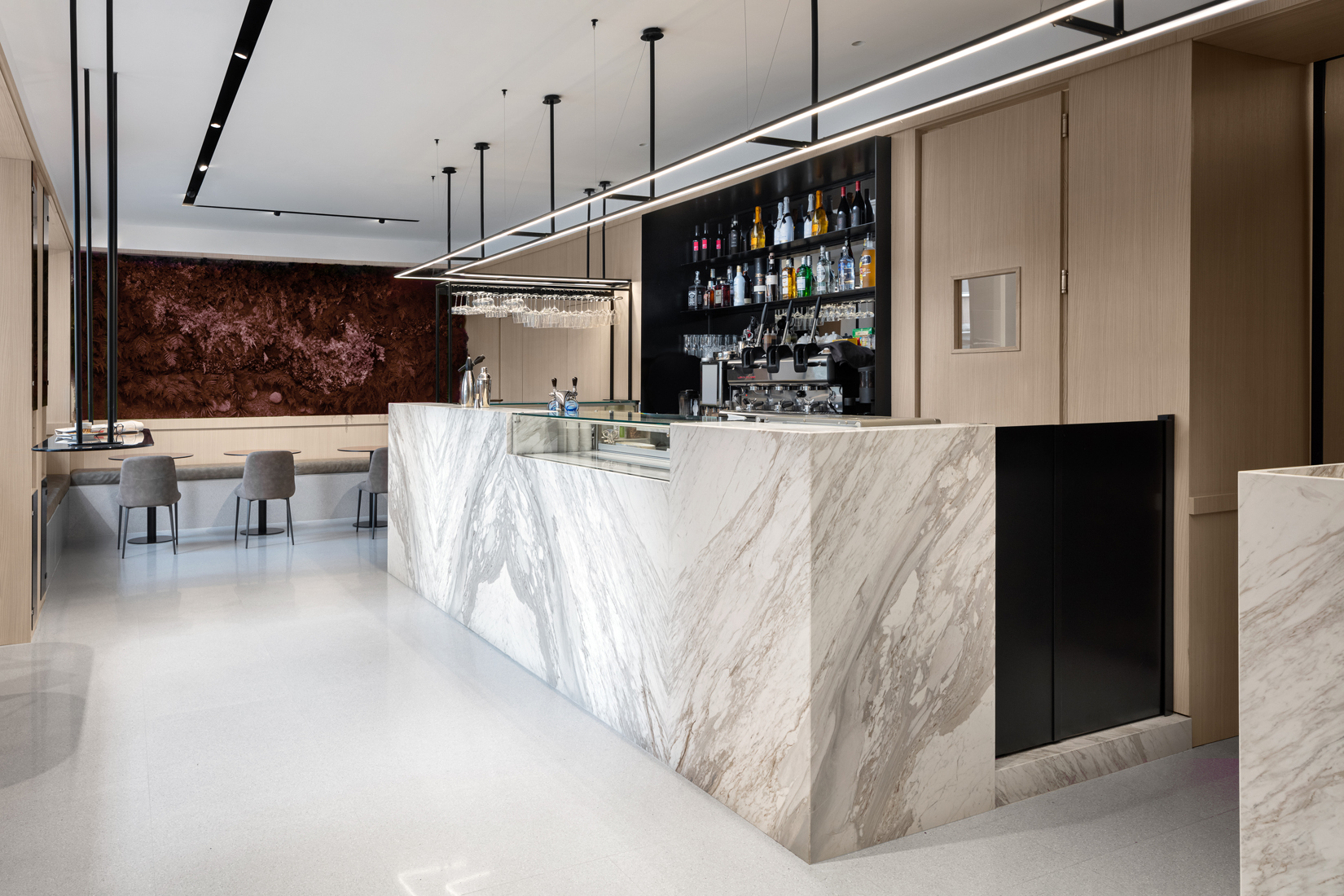 Minimal elegance
MIPA grit is a versatile material. The surprising aspect of this material is precisely the enormous aesthetic ductility, which allows an all-over and multi-functional use.
White marble as the frame of a minimal context. Elegance in all its material essence. An architectural context that opens the space for future hospitality.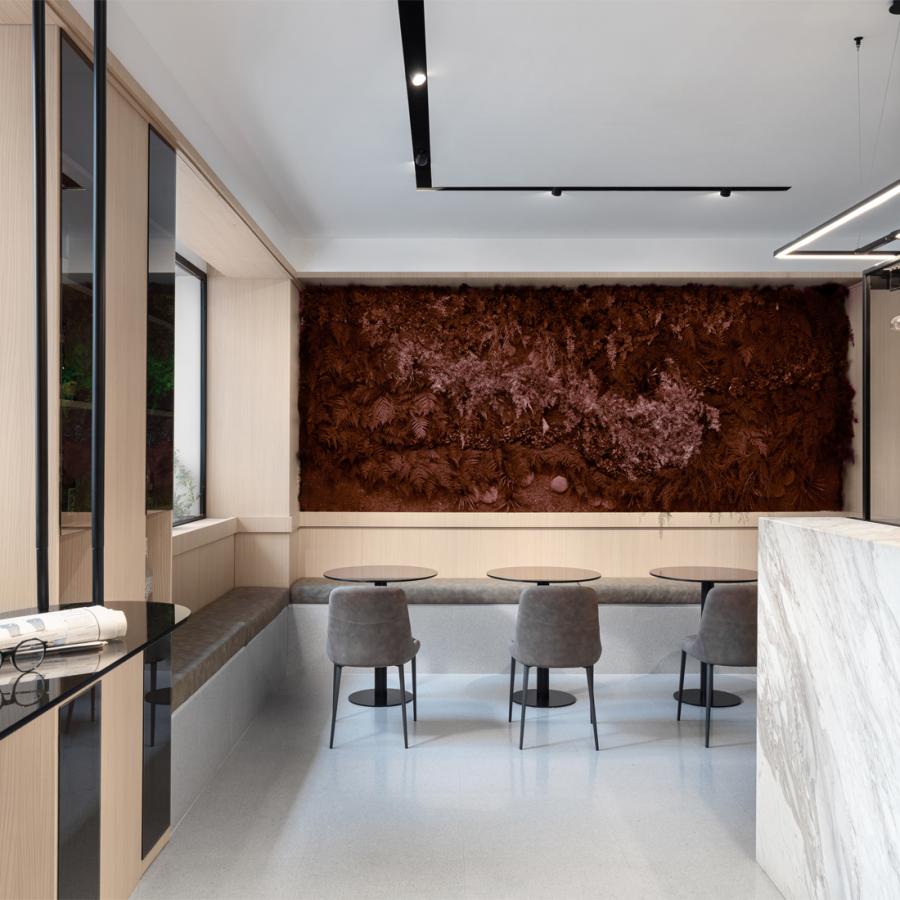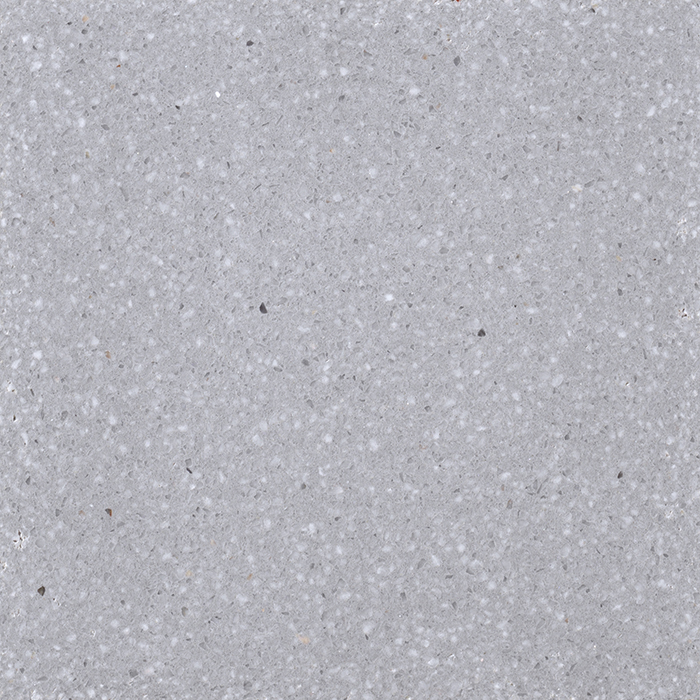 The intervention, in fact, has given a very contemporary aspect to this place, cleared of the chaos typical of tobacconists thanks to the creation of custom-made furnishings designed according to the needs of the customer and the space.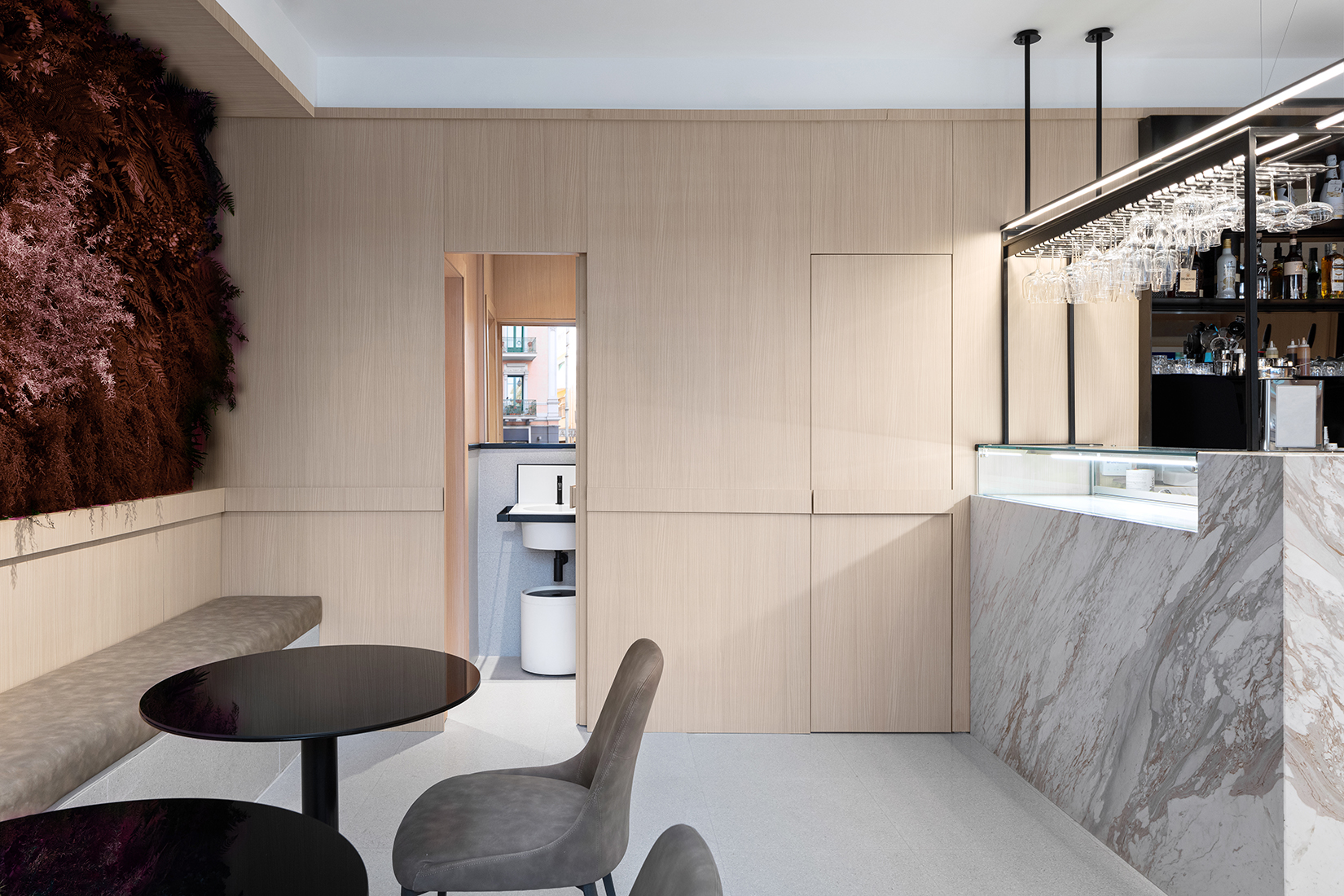 The Primo Atelier studio has signed a project dedicated to marble as a founding element, a precious stone around which the entire architectural scenario develops.
The sophisticated neutral facet of the Solid Color "Polvere", 60×60 in Mat finish, has been customized for the project. In the same material, also the customized coating for the bench. The project consists of the renovation and expansion of an existing tobacconist, which was already an important meeting point for the local population and which wanted to renew its image with a more contemporary style.
The floor and bench of coffe area are covered with terrazzo stone and all furnishings and wall coverings are in cedar wood, inlcuding the cigar room, making the space warm and bright, thanks also to the use of vegetation within the space.