A new catalog for the Modulo Collection
news
The catalog that enhances the product and tells the environment.
The Modulo collection is an invitation to experience the space redefined by the most elegant patterns ever. The expression of the collection's versatility, the laying patterns and the exaltation of the creative lines, are again the protagonists of the most beautiful pages of MIPA design.
The aesthetics of the spaces in the foreground
The product is once again the protagonist in the story of the new MIPA catalog dedicated to the Modulo collection. Enhancing the items, to make the shopping and design experience more visual, three-dimensional and immersive was the editorial goal of the project dedicated to the modular collection.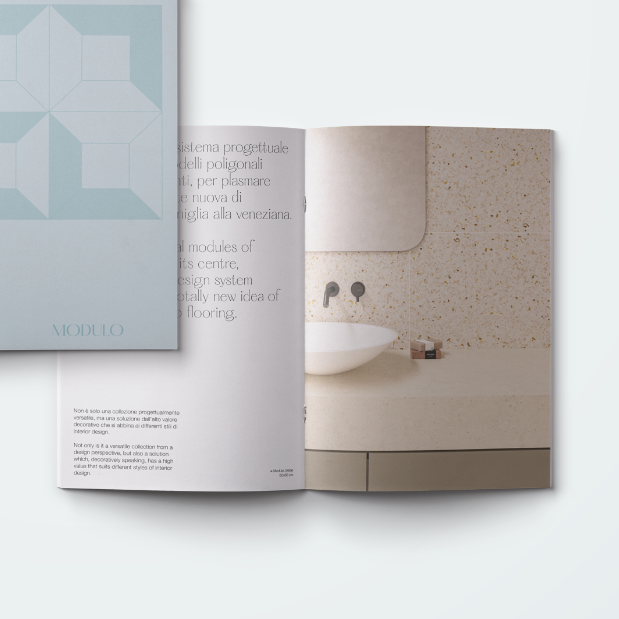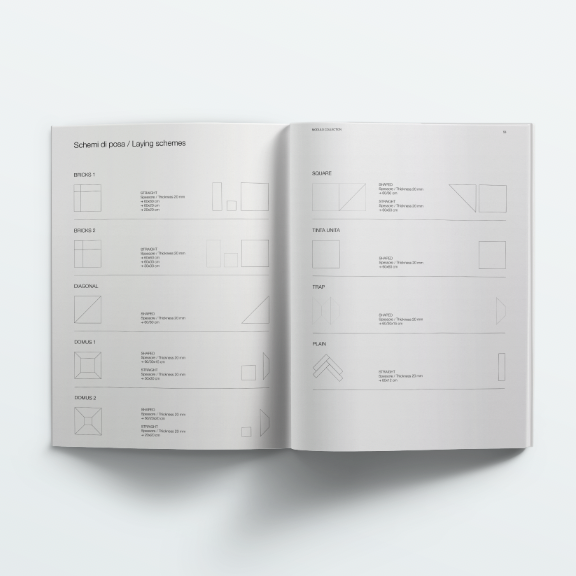 A new space for the most versatile collection by MIPA.
A timeless catalog that is the expression of the multiplicity of facets of the product. The images used are made with new digital processing methods that allow to obtain unique settings that enhance the beauty of the coatings. In creating the layouts, the structure and hierarchy of information was rethought starting from the introductory part, trying to make it emotional and engaging.
The catalog is also and above all a work tool that must be easy to use and immediate, for this reason in the reorganization of information the structure is always able to give the reader a detailed picture of the product and intuitive access to technical information.